ABOUT THE "CERCLE NAUTIQUE" IN MIMIZAN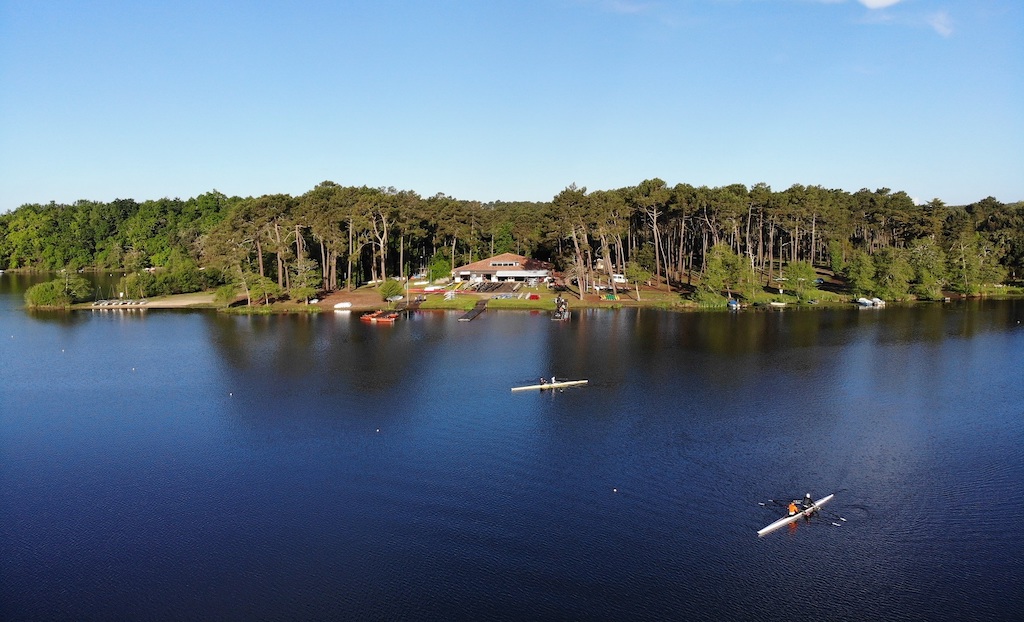 Watersports & Ecotourism
The « Cercle Nautique de Mimizan » stands on the two mile-long lake, (Etang d'Aureilhan). It is located in the Watersports Centre, opposite Mimizan golf course, and only two and a half miles from the ocean.
Classified Natura 2000, the whole site is protected and benefits from a great biodiversity.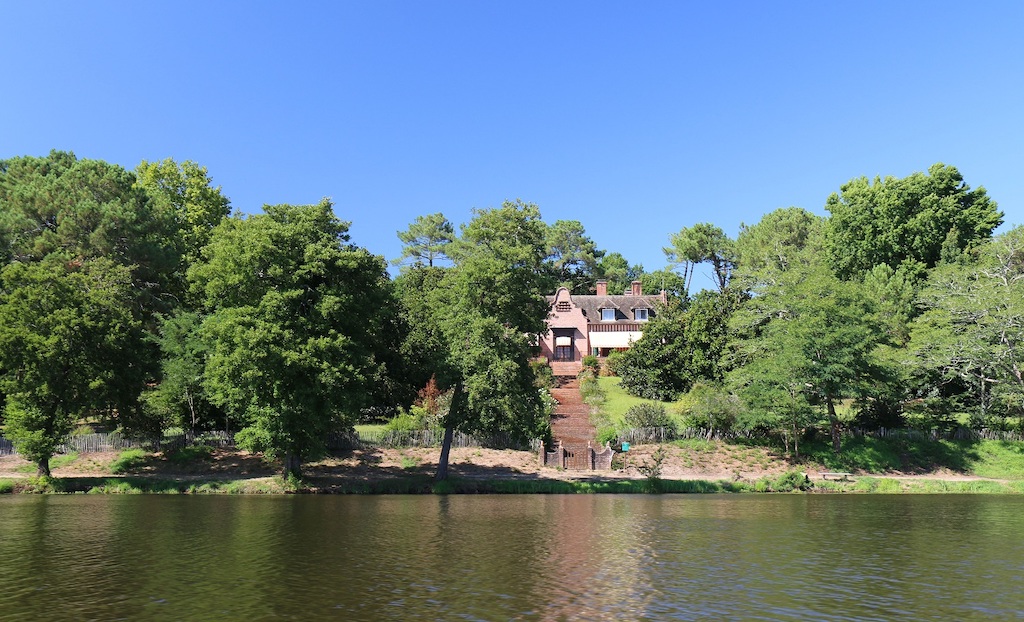 Culture & Leisure
The Château de Woolsack, built on the edge of the lake, completes this exceptional landscape and brings a touch of history.
The whole area is a tranquil haven of relaxation for watersports enthusiasts.
History
The « Cercle Nautique de Mimizan » is a sports association, under the French law of 1901, whose aim is to promote and develop outdoor water sports through the practice and organisation of courses and group holidays.
The association, created in 1971, was managed under several names until 2000. First and foremost passionate about their favourite sport – rowing – the leaders of the association have diversified over the years to include other disciplines such as canoeing and sailing, to become today a multisport association, affiliated to various national federations.
Mission
Specialising in welcoming groups, the association promotes its water sports through training courses and holidays with the « Lac et Océan » centre, which it also manages. The « Cercle Nautique de Mimizan » accommodation is reserved to those undertaking water sports activities.
We aim to be ecologically responsible.
Information and booking :
Cercle nautique
Quartier Woolsack
Opposite  Mimizan golf course on the way to  Ste Eulalie en Born/Biscarrosse
40200 MIMIZAN
Tél: 05 58 82 41 82
Email: contact@cercle-nautique-mimizan.org
Requests for groups of eight or more 
Contact us directly on  +33 (0)5 58 09 03 51