Come and share this canoeing experience with your family !!

THE PLACE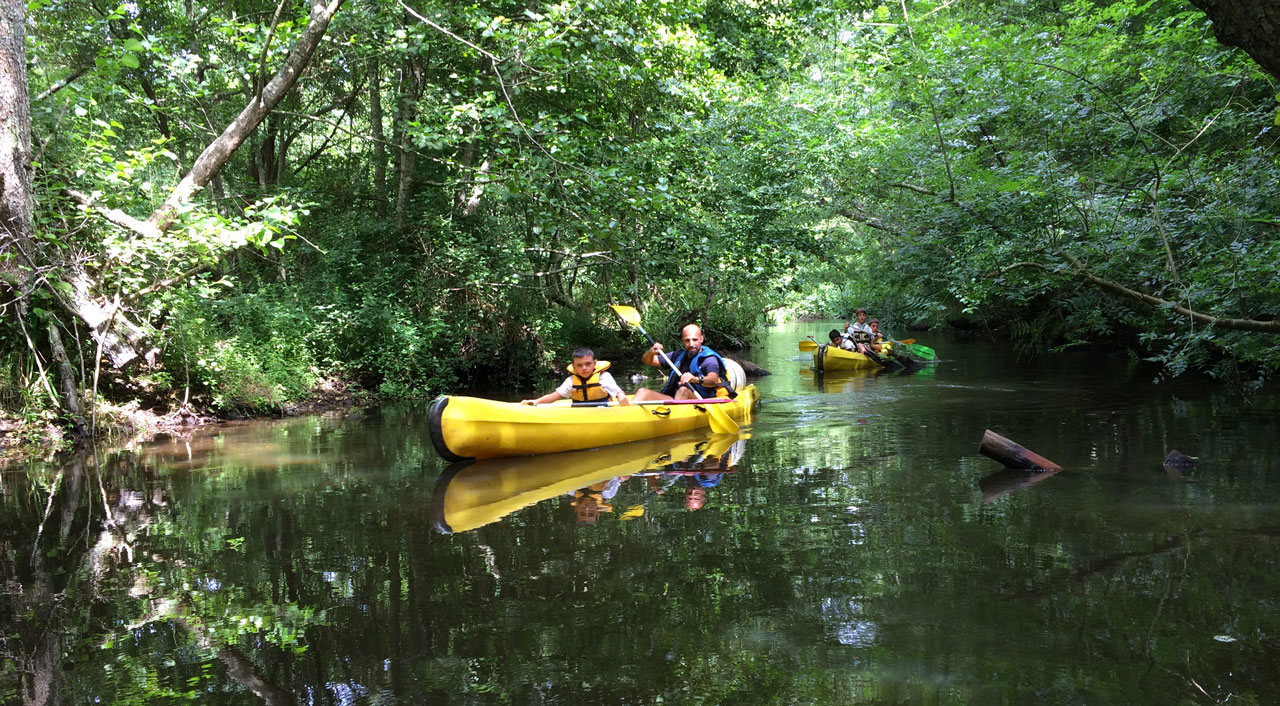 The courant des forges
The Courant des Forges flows over 4 miles from over Pontenx les Forges to the lake of Mimizan. You will love this natural river which winds its way  through the forest. Then you will cross the lake- a distance of 2 miles – to reach the Watersports Centre.
Accessible to all, the Courant des Forges is a level 1 classified river with little current and presenting no dangers, which nevertheless reserves a few surprises……
PRICES
40 € / Canoë
(2 Adult + 1 Child  )

Please note: There is only one river trip per day from Monday to Friday.
Conditions 
 be able to swim

 Be over 6 years old

 Wear a life jacket (compulsory)

 Respect nature (everyone is responsible for their own rubbish) 

  

THE COURSE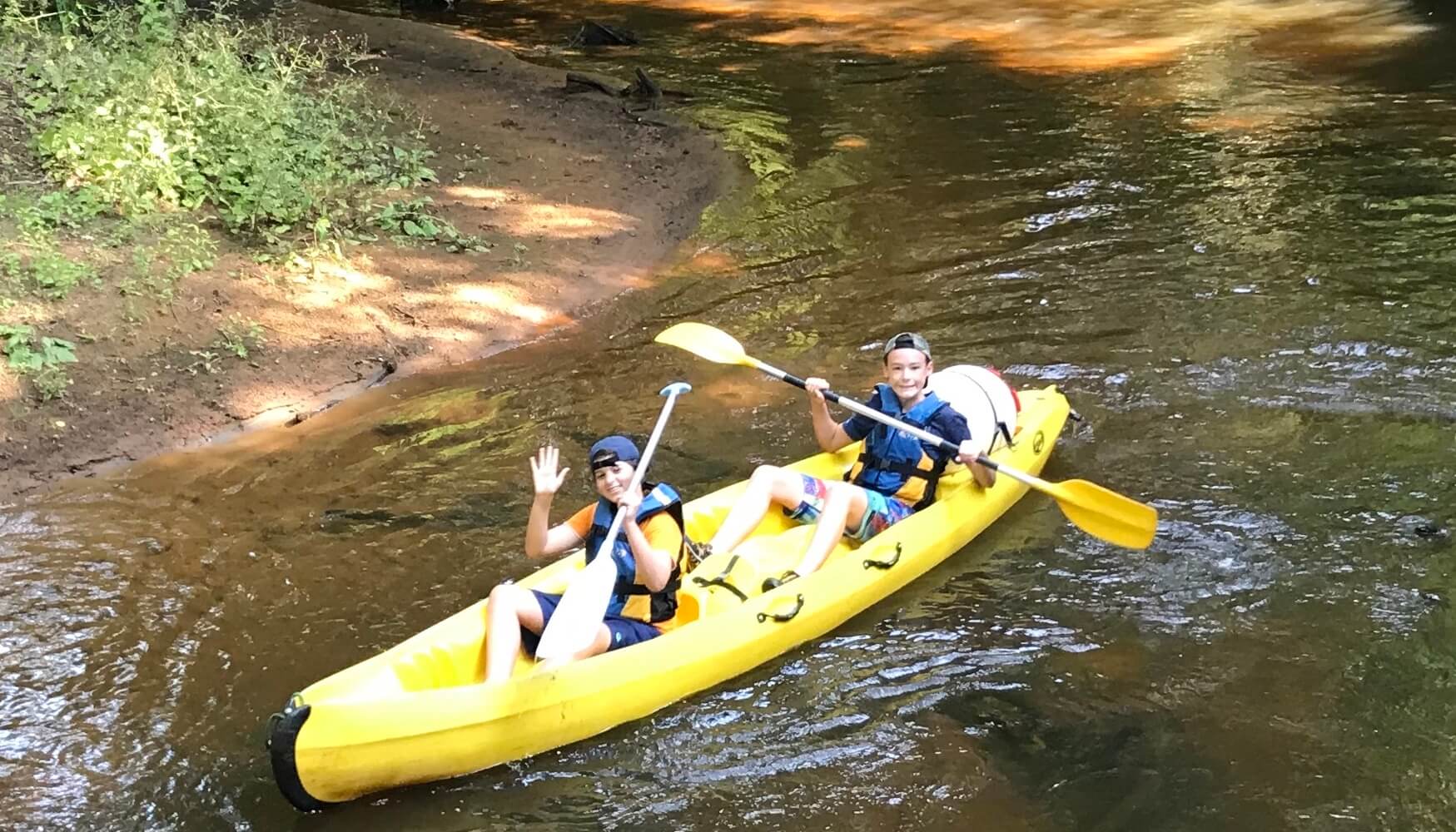 • Meeting point at 9.30am at the Mimizan Watersports Centre reception (wooden hut). You will leave your car here.
• We will provide you with life jackets, paddles and a waterproof container
• You will take our shuttle at 10.00 am, which will take you to the starting point of the course (15 min ride)
• After a briefing, you will set off on the river trip, ending up at the Watersports Centre at your own pace (latest arrival 5pm)
• Our canoes are designed for 2 adults and one child (in the middle). They are stable, robust, easy to handle and unsinkable.

Important recommandations
 Be able to swim
 Be over 6 years old
 Wear a life jacket (compulsory)
 Respect nature (everyone is responsible for their own rubbish)
Map of the course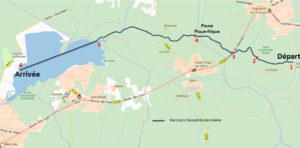 Information and booking :
Cercle nautique
Quartier Woolsack
Opposite  Mimizan golf course on the way to  Ste Eulalie en Born/Biscarrosse
40200 MIMIZAN
Tél: 05 58 82 41 82
Email: contact@cercle-nautique-mimizan.org
Requests for groups of eight or more 
Contact us directly on  +33 (0)5 58 09 03 51